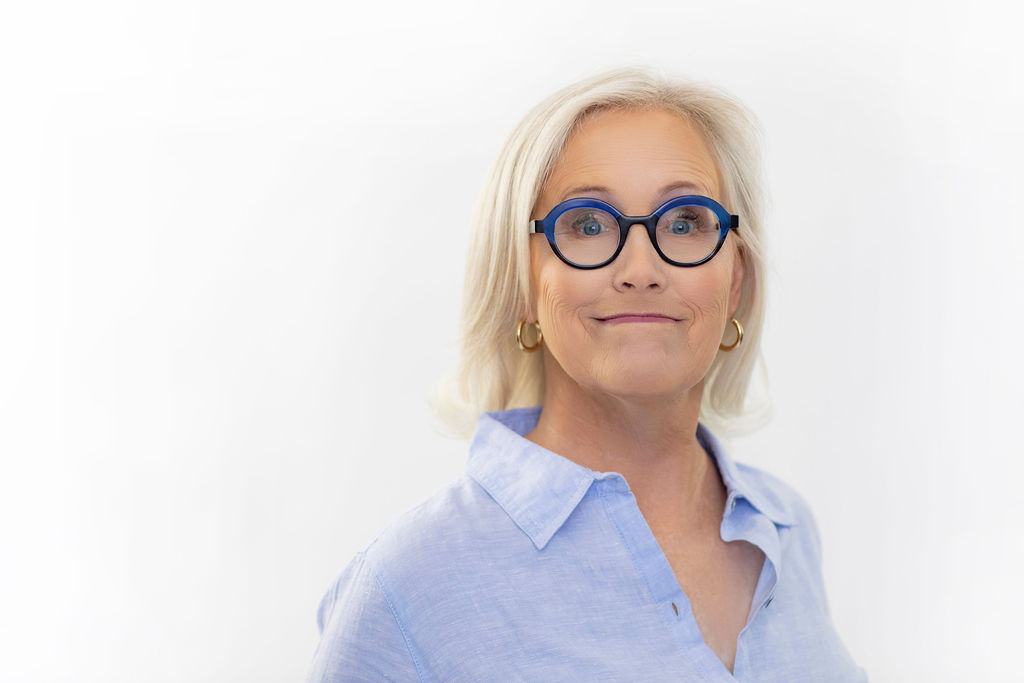 Many people dread picture day – even the most confident and successful people.
Fortunately, that's what professional photographers are here for – knowing how to make the experience of getting your headshot stress-free, and dare we say even enjoyable.
Why should you care?
The best headshots capture you at your peak. They're first impressions that visually demonstrate who you are. And they do require some preparation on your part.
Read on for a few of my tried-and-true tips that will help you make the most of your headshot experience.
First, get some sleep. The night before your headshot is probably not the best time to binge a new Netflix series. Think how much better you feel and look when you are well-rested.
Think about your appearance. Sure, that may sound like a given since this is a photograph. But remember headshots are an investment in yourself, so taking the time to get your hair and/or makeup right is important. And it's not something you have to take on by yourself. I work with many trusted salon businesses — Dolce Vita Salon & Spa in Yorktown and others — and can book an appointment for you in advance of your session. If you book a session in the Sara Harris Photography studio, we can even have those services done in our on-site hair and makeup room. No matter what photographer you are using, ask them about this service.
If you're set on doing your own makeup, you'll want it to look as natural as possible. Remember to choose a lipstick that complements your complexion and skin tone. Take time with your foundation, and remember the concealer.
Professional photographers have digital editing tools such as Photoshop, but I prefer to use those tools just for natural retouches rather than major transformations. The reality is that no amount of Photoshop can fix frizzy hair. It pays to take a little extra time to prepare for your session without rushing.
Think about what you should wear. Ask yourself what message you want the photo to convey about who you are. Consider how your headshot will work alongside others in your organization or board.
If everyone is wearing a blazer, you probably should, too. Many of today's workplaces embrace a more casual look. Think about who your audience is and dress with that audience in mind. The same goes for a profile picture used online. Before a potential employer browses your career highlights, the attention grabber on the page is a headshot.
Try to avoid the wrinkled look and low necklines. Men should avoid seasonal ties. A simple solid color tie is a great choice.
Your loudest, brightest or boldest color is best saved for another occasion. Solids work best; avoid wild animal prints. Remember, the eyes have it. That's where the focus should be, so you don't want to wear anything to distract from that.
Keep jewelry minimal if you choose to wear it.
Above all, just relax. A good professional photographer is going to make sure you have the headshot you want looking your very best.